May 12, 2023 3:01 am
On this episode of Our American Stories, here again with his reoccurring series is Hair of the Dog to Paint the Town Red: The Curious Origins of Everyday Sayings and Fun Phrases author, Andrew Thompson, as he continues to share another slice from his ultimate guide to understanding these baffling mini mysteries of the English language.
Support the show (https://www.ouramericanstories.com/donate)
See omnystudio.com/listener for privacy information.
YOU MIGHT ALSO LIKE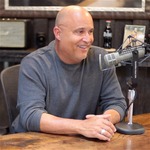 Our American Stories
Lee Habeeb
I love mornings, which is a good thing since the Today Show starts early. Those first hours set the tone for the day ahead. We're here to give you the best start. You get the news, learn something new, and even get a little boost. You start the day off with a clean slate and we hope you'll start it with us.

We begin our day so you can take on yours because every day meets today. Watch the Today Show weekday mornings at seven on NBC. State Farm is committed to being your top choice when ensuring the things that matter to you. My cultura podcast host, Dramos, also believes in the power of financial knowledge. That's why he makes sure to share his financial tips on his podcast, Life as a Gringo.

Financial freedom usually means having enough savings, financial investments, and cash on hand to afford the kind of life we desire for ourselves and our families. Like a good neighbor, State Farm is there. Learn more at ES.StateFarm.com. State Farm is a proud partner of the My Cultura Podcast Network.

Get ready. Xfinity Flex has unlocked shows and movies from all over the globe and you can watch for free right from your couch. Journey to Japan with shows from Anime Network. Go back to the Wild West with Billy the Kid and other MGM Plus picks. Celebrate Asian American and Pacific Islander Heritage Month with hits from Kukawa and Haya.

And break out your dance moves with I Heart Radio's K-Pop Hits playlist. Find new entertainment on Xfinity Flex. All for free, no strings attached.

Say free this week into your Xfinity voice remote. This is Lee Habib with Our American Stories and we tell stories about everything here on the show, including your stories. Send them to Our American Stories. They're some of our favorites. Up next, we continue with our recurring series about the curious origins of everyday sayings.

Here to join us again is Andrew Thompson as he continues to share another slice from his ultimate guide to understanding these mini mysteries of the language we all speak. In the lap of the gods means a situation whose outcome is unclear and can't be influenced. Some say the expression began with the practice of leaving gifts of thanks with statues of gods and whilst this has occurred for century, the phrase actually derives from the Iliad, Homer's text from the 8th century BC. In the story, Achilles battles the Trojans and kills Hector's brother Polydorus. Hector sees this and challenges Achilles, brandishing a spear in his face. Hector says to Achilles, I know you are brave and stronger than by far, but these things lie in the lap of the gods. Though I'm the weaker man, I'll take your life.

Achilles survives and the Trojans are defeated. A last-ditch attempt is a final effort to solve a problem or avoid defeat and it's a military term that dates to the late 17th century. King William III of England is credited with the expression during the Anglo-French War with the Dutch Republic. William was offered to be made Sovereign Prince of Holland if he would capitulate, but he refused and an envoy of the Dutch King threatened that William would witness the end of his fate.

William replied, there is one way to avoid this, to die defending it in the last ditch. The phrase was then picked up by the citizens of Westmoreland in the American War of Independence when in 1798 they said, in war we know but one additional obligation, to die in the last ditch or uphold our nation. By the early 1800s the figure was being used figuratively. If someone's a laughing stock they're an object of ridicule or humiliation and that originated from the medieval form of punishment in England. Most villagers had stock set up in the public square and the stocks comprised two sliding boards with holes in them that were secured on a wooden frame. The hands and feet of the victim were placed in the holes rendering him unable to escape or move freely. Petty criminals were put in the stocks so the town people could gather around laughing and humiliating the person, even throwing rotten vegetables at them.

The phrase laughing stock had developed into its current use by the early 1500s. To lead someone up the garden path means to deceive them and it's also sometimes set us down the garden path and its origins started in the early 1900s in England. Country estates at the time usually had acres of gardens that contained trees, hedges and paths that would wind throughout. It was in the romantic parts of these gardens that gentlemen would traditionally propose to their sweetheart. Women knew this so to be invited on a walk by a suitor was a positive sign and one they were often keen to accept.

But it also wasn't uncommon for some men to lead a woman up the garden path not to propose marriage but merely to try to seduce her. To leave high and dry means to be stranded without hope of recovery and not surprisingly this expression relates to the world of sailing. It dates from the early 1800s and originally referred to a ship being run aground and unable to move. This left the ship exposed and vulnerable to attack and the captain was rendered helpless until the tide came in. Its first written usage was in the Times newspaper in London in 1796 where it was said that a ship had gone aground when the tide had ebbed left her nearly high and dry. To be left in the lurch means to be abandoned in an awkward or difficult situation and its origins are with an old French board game called lorge.

It was played with dice and was similar to backgammon. If a player was left in a position from which they couldn't win he suffered a lorge which was a disadvantage. This concept was then brought into the card game of cribbage where if a player is trailing by a certain margin he is said to be left in the lurch. To let the cat out of a bag means to give away a secret and it dates from the early 16th century and derives from a time when unscrupulous market vendors sold false goods. One of their common deceptions was to substitute a worthless cat for a valuable pig. After showing a buyer the sought after suckling pig negotiations on price would begin and the pig would be placed in a carry bag. At some point when the buyer was distracted the pig would be replaced for a cat.

It was only when the duped buyer got home that the fraud was revealed when he let the cat out of the bag. The expression lick it into shape means to mold something or someone to suit a situation and it derives from the ancient Roman belief that animals were born formless and that their mothers had to lick them into the required shape. This belief is likely to have arisen because all mammals are born covered with a thick afterbirth which can make them unrecognizable.

The mother then licks that off and the properly formed animal appears. Bear cubs in particular are born in a seemingly shapeless form and receive a lot of attention from their mothers so this would have also lent weight to the Romans belief. If you say that someone is lily livid it means you think they are cowardly. It's often heard in western movies and it's an expression that we owe to the ancient Greeks like many others. They believed that the liver was the organ that created blood and that a poorly functioning liver resulted in physical and mental weakness. In line with this belief they thought that a pale lily coloured complexion indicated a cowardly person while rosy cheeks would be found on a strong man in good health. The Greeks also had the custom of sacrificing an animal before each battle. They looked to the animal's liver as an omen.

A liver full of blood was a good sign but a pale liver did not augur well. It was the great bard Shakespeare that brought the phrase into the mainstream when he used it in his 1606 play Macbeth. The lion's share is the largest part of something and it derives from one of Aesop's fables which now bears that name. It tells the story of a lion, a wolf and a fox as well as an ass who kill a stag to eat. The bounty is divided into quarters to share equally but before they start eating the lion claims the first portion because he is the king of the jungle. He then claims the second portion because he is the strongest and then the third portion because he is the most courageous. The other animals are left with the last quarter to eat but they are too afraid to claim it with the lion standing over them.

So depending on the version of the story the lion's share is either three quarters or everything. And great job as always to Greg on the production and a special thanks to Andrew Thompson. Hair of the dog to paint the town red is the book.

Go to amazon.com and the usual suspects to buy it. Andrew Thompson, the stories of how our language came to be here on Our American Stories. Lee Habib here the host of Our American Stories. Every day on this show we're bringing inspiring stories from across this great country. Stories from our big cities and small towns.

But we truly can't do the show without you. Our stories are free to listen to but they're not free to make. If you love what you hear go to our americanstories.com and click the donate button. Give a little, give a lot.

Go to our americanstories.com and give. I'm Malcolm Gladwell. I live way out in the country. I drive everywhere and you know what scares me? That feeling of finding myself stuck on the side of the road. But now all of us can avoid that pain by getting our vehicle the part it needs before that breakdown oh no moment. With eBay Guaranteed Fit and over 122 million parts and accessories you can make sure your ride stays running smoothly. For the parts and accessories that fit your vehicle just look for the green check. Get the right parts, the right fit, and the right prices.

ebaymotors.com. Let's ride. Eligible items only. Exclusions apply.

Get ready. Xfinity Flex has unlocked shows and movies from all over the globe and you can watch for free right from your couch. Journey to Japan with shows from Anime Network. Go back to the wild west with Billy the Kid and other MGM Plus picks. Celebrate Asian American and Pacific Islander Heritage Month with hits from Kokawa and Haya. And break out your dance moves with iHeart Radio's K-pop Hits playlist. Find new entertainment on Xfinity Flex all for free no strings attached.

Say free this week into your Xfinity voice remote. I'm loving this cheap Caribbean.com vacation. Let's take a walk on the sand. Yes and I'm craving some jerk chicken. Yes and I want to go snorkeling. Yes and did you see those pina coladas? I need one. Yes and I want a mojito. Two are better than one. Yes and there's a spot at the swim up bar with my name on it. I get more food, more drinks, and more fun for less money. Get a next level all-inclusive beach vacation at Ryu hotels and resorts. Book today at cheapcaribbean.com.
Whisper: medium.en / 2023-05-12 04:35:50 / 2023-05-12 04:40:37 / 5